Capturing Cricket - Steve Waugh in India | Documentary
Capturing Cricket is a Primetime documentary for the ABC broadcast initially in Australia and then globally. The show is the incredible story of Steve Waugh, Former Australia cricket captain, and friends travelling the length and breadth of India in an attempt to capture the 'Spirit of Cricket' in India for a photographic exhibition and book.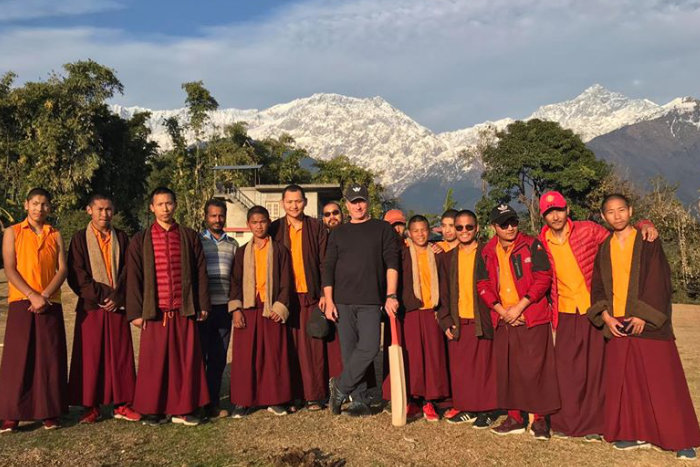 We were the fixer in the Himalaya region for the show working alongside our colleagues at Goa Film Services.
Steve describes the production... "In January 2020 I traveled through India, visiting the ovals and maidans of Mumbai and the backstreets of Kolkata, enjoying local roadside matches on the way. I discovered a game out in the desert, met a team of cricketing Monks, played cricket with kids by a river and was clean bowled on the beach at Juhu! I met Sachin and Dravid and the blind and physically challenged cricketers who totally inspired me. Along with catching up with the youngest and oldest cricketers, and the first girl's Cricket Academy.....and much more!"
"A huge effort by the team to get this done. Very proud of the outcome." - Steve Waugh
"Amazing ... what a trip .. what an experience.. Well done to Tony and Yasir and congrats to all the team." - Trent Parke, Magnum Photographer
"Loved every minute of the challenge!" - Harley Medcalf, Steve Waugh's Manager
Credit: Fixer & Field Producer
Client: Steve Waugh & ABC
Release Date: November 2020
Official ABC Trailer...
Himachal Pradesh Ladies Team...
Monk's Team in Dharamshala...